DOOLIM-YASKAWA offers
total engineering services based on superior technology.
We Provides total engineering solutions from planning to installation, commissioning, and post-service.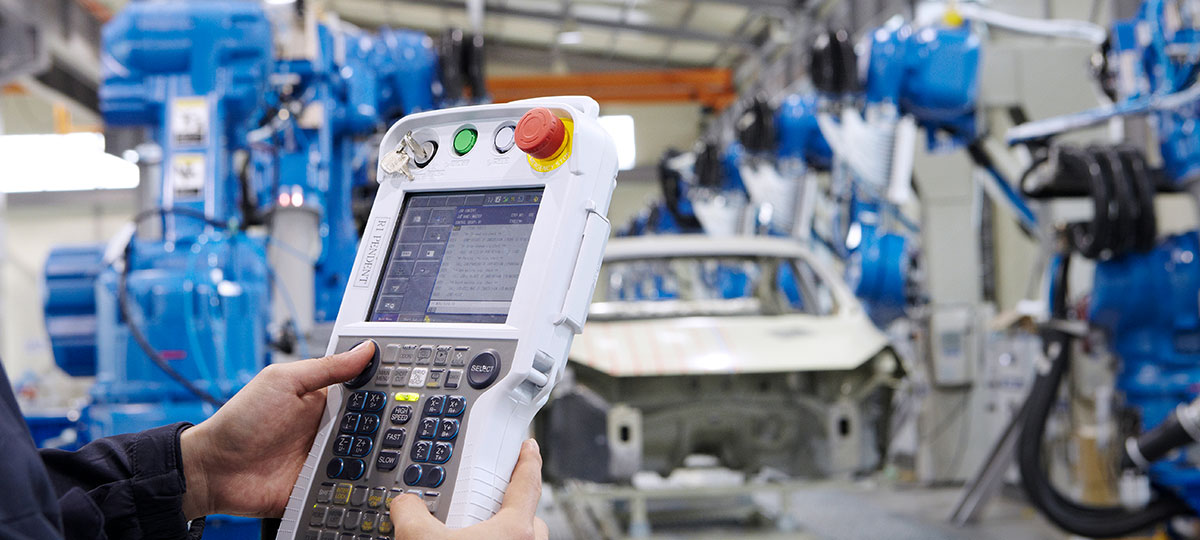 Total Engineering Service
STEP 1 System Design and Planning

We design optimal systems that completely meet our customer's requirements

STEP 2 Robot Simulation

With 3-dimensional simulations, we are able to accurately determine the proper specifications of the systems we design.

STEP 3 Purchasing and Production

We build systems that substantially decrease production costs and guarantee high quality

STEP 4 Robot Control Programming

We provide our customers with ideal systems based on sophisticated programming that takes into account the painting path and workspace of our customer's production facilities.

STEP 5 System Pre-installation Field Test (Off-line Test)

We examine all possible problems in advance by carrying out pre-installation field testing using a module set up to match exactly the customer's actual production line.

STEP 6 Painting Quality Test

We provide top quality and productivity by running tests at our own test lab, according to the customer's requirements, whenever it is necessary.

STEP 7 Installation and Field Testing

With our skilled engineers, who provide on-site installation support, we solve all problems encountered during the installation process.

STEP 8 Robot Teaching

We build better, more stable system by utilizing robot teaching that is optimized for the production line.

STEP 9 Specialized Training and Customer service

We ensure the efficient operation and top performance of our systems by providing customized service and curriculum for specialized training courses.
Benefits

Rich experience and global reference
We have experience in installing/operating our solutions in over 20 countries around the world. We support the application of processes in compliance with each country's environment and safety regulations.

Quality verification services for performance
Customers can pre-test at our testing facilities minimizes risk in the field and performance rapid quality.

Training services for professional manpower training
Our professional instructors provide hands-on training with practical equipment such as painting/sealing robots and vision systems.

Rapid maintenance of overseas customer's sites through overseas branches
We provide maintenance services and regular inspection services for overseas client sites through overseas branch offices.