Service Goal
DOOLIM-YASKAWA's customer service provides dependable service and prevent system failure through continuous follow-up management and periodic inspection, allowing our customers to maintain the stability of their systems.
1

Continuous follow-up management through the operation of dedicated service department

2

Prevent system problems through periodic preventive inspection

3

Supporting the reliable maintenance/operation of the solution
Support Services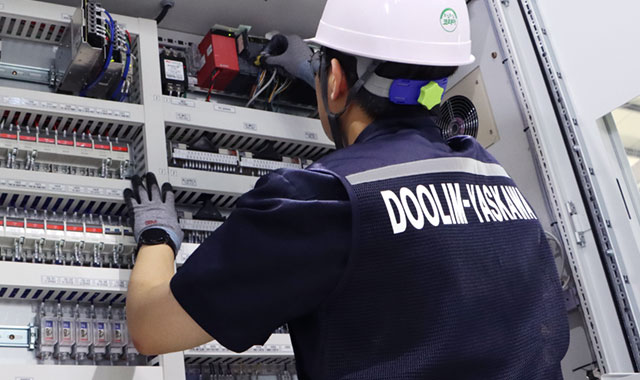 After Service Rapid support for solving problem We work hard to maintain the productivity of our customers' facilities by resolving their problems quickly and accurately. You can have 24/7 access to us.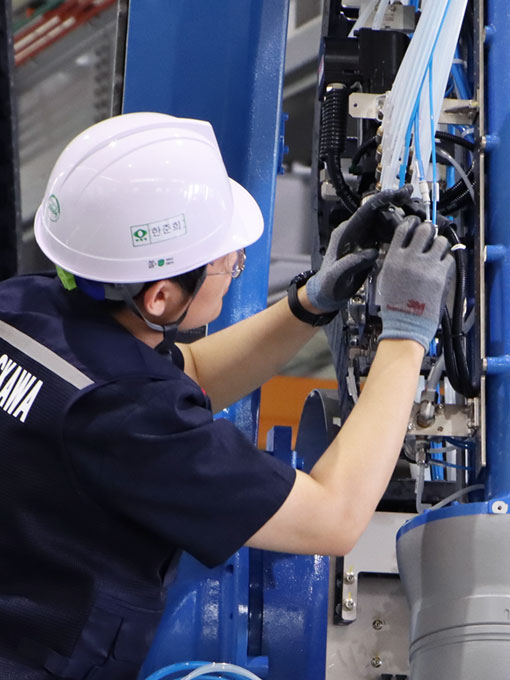 Before Service
Minimize failure through preventive inspection DOOLIM-YASKAWA' service strategy is to provide active service with the goal of minimizing potential failure through regular preventive maintenance, rather than passive service based on a reactionary strategy.
Technical Support

Stabilize system facilities and secure efficiency

The technical support offered by DOOLIM-YASKAWA ensures that our systems and equipment always run efficiently and supports our customers in their use of the latest systems and software.

Spare Part Support

Manage history and inventory of spare parts

The spare part service supports the smooth operation of the customer's facilities through part history management and spare parts inventory management.
Benefits
Global network through overseas branches

- Establishing a hot line through overseas networks
- Sharing real-time issues using the video conferencing system

Maximize customer convenience and improve the utilization of robot systems via overseas branches.

Support Monitoring System

- Predictive maintenance through proactive monitoring
- Manage data of Equipment history

The monitoring system enables predictive maintenance and data history management, and improves process efficiency and productivity.