DOOLIM-YASKAWA offers cleaning solutions tailored
to product characteristics and processes.
DOOLIM-YASKAWA's cleaning solutions use fast rotating brushes or low-temperature CO2 to remove contaminants
from the surface of the product to create an optimal surface for painting, printing and adhesion.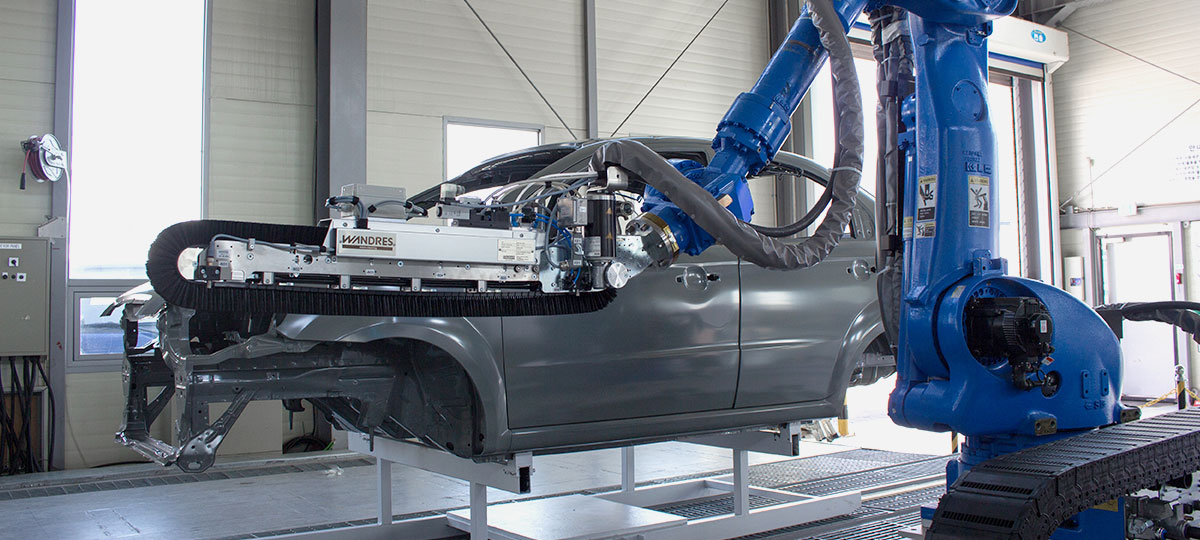 Cleaning Solution type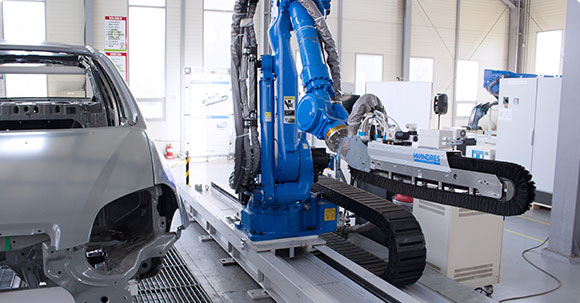 Brush Cleaning
Brush Cleaning Solution uses ostrich feather machine or sweep brushes to clean the surface of the product smoothly and stably.
Application
Sword Brush, Feather Machine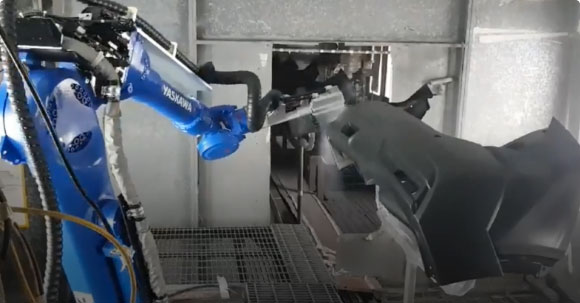 CO2 Cleaning CO2 Cleaning Solution is effective in saving space and energy costs by rapidly spraying low-temperature CO2 gas into the product to remove foreign substances from the surface.
Benefits

Offer customized solutions by product
We provide customized cleaning solutions using brushes or CO2 considering product characteristics and production environment

Stable quality support through pre-robot teaching
We provide stable production quality by accurately identifying the shape and curvature of the product through pre-robot teaching.