DOOLIM-YASKAWA support fast and safe process
progress through palletizing/transporting solutions.
We provide differentiated solutions and services to increase productivity,
improve quality, and reduce costs at manufacturing sites.
Experience the production automation of the manufacturing process through DOOLIM-YASKAWA's robot solution.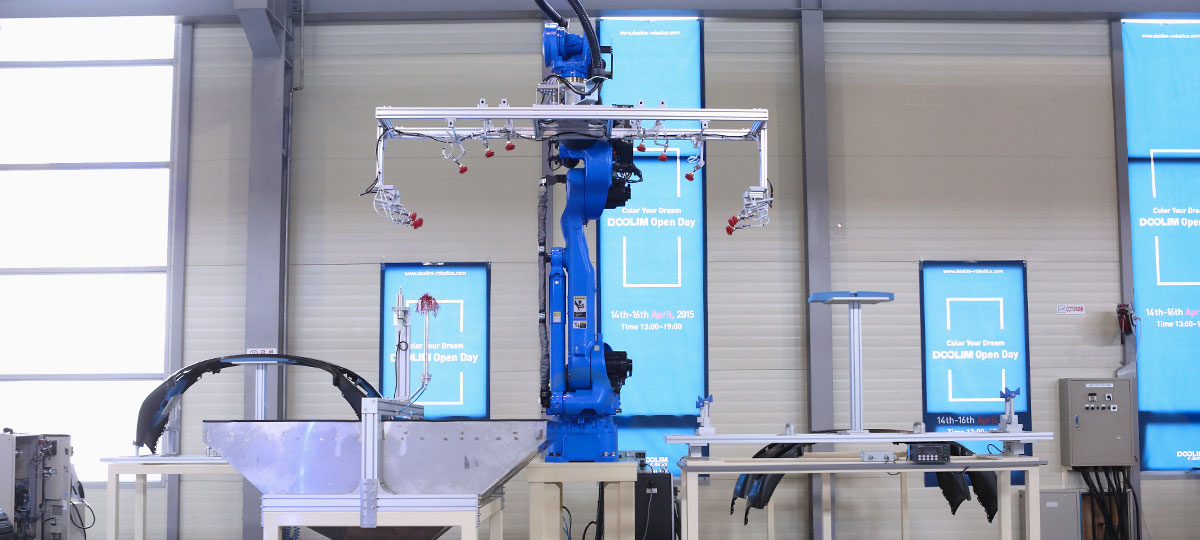 Benefits

Improve process productivity with real-time robot control
Improve product and process productivity with real-time control and integrated management of the robot.

Optimized design of facility movements in the factory
Optimized design of equipment movement in the process of products enables safe and efficient facility operation.