DOOLIM-YASKAWA's Global Training Center
for Fostering Specialized Painting/Sealing Engineers
Our Global Education Center, renovated in 2019, trains more than 600 years of global painting experts every year. Professional instructors provide professional and and hands-on training with facilities and various curriculums used in the field.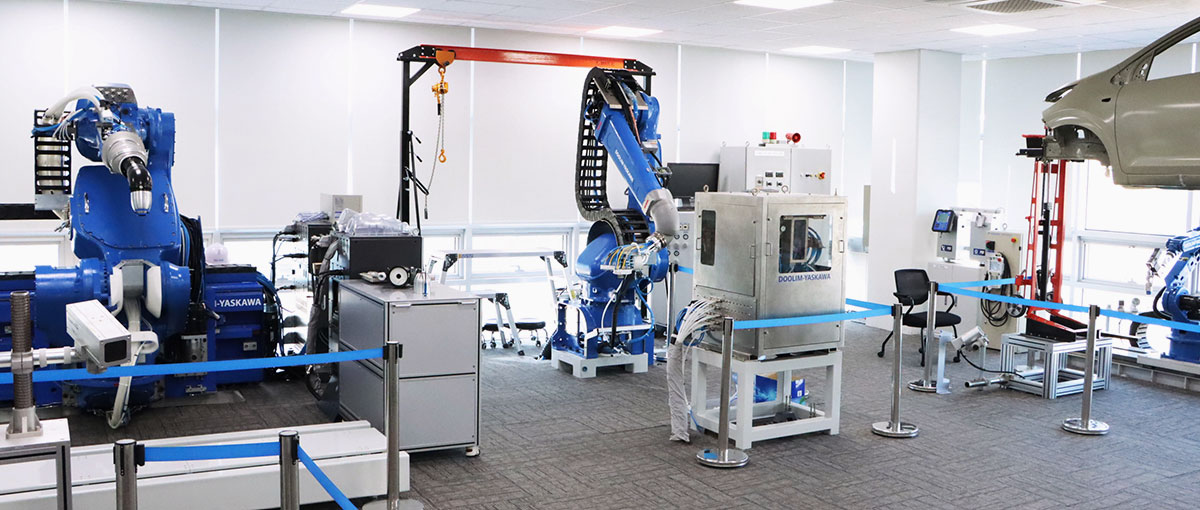 Location

4F, 112, LS-ro, Dongan-gu, Anyang-si, Gyeonggi-do, Republic of Korea

Tel. 031-357-0350
Vision
Advance painting industry through support
painting experts and help manpower shortage
Industry

Advance painting industry and technological innovation

Customer

Support painting experts and help manpower shortage

Trainee

Career development and acquisition of technology
Benefits
Lively training through on-the-spot facilities

The training center has the same facilities as the site, so you can get a full sense of field training.

Customized training course

We provide 30 customized courses considering the customer's industry.

Systematic painting/sealing training from theory to hands-on experience

From basic theory of painting to robot teaching practice, we foster global painting experts through systematic curriculum.